Estates
The region is home to a number of upmarket, well-established estates with some being compact strictly-residential developments of just four to 10 units whilst others are more expansive lifestyle estates, often with sports and other leisure facilities.
Constantiaberg, especially, is one of the premier destinations for upcountry buyers who are drawn by the inimitable lifestyle and natural beauty it offers as well as the proximity of several excellent schools and all manner of amenities, from hiking and biking trails and golf courses to stunning beaches, says McKirby.
The upmarket residential increase over the past ten years has driven demand for convenience shops and restaurants, especially in Tokai where locals now have most amenities on their doorsteps, either at Steenberg Village shopping centre, Blue Route Mall and myriad shops and restaurants.
There are a number of secure office parks as well and a Medicross clinic and a choice of schools in close proximity.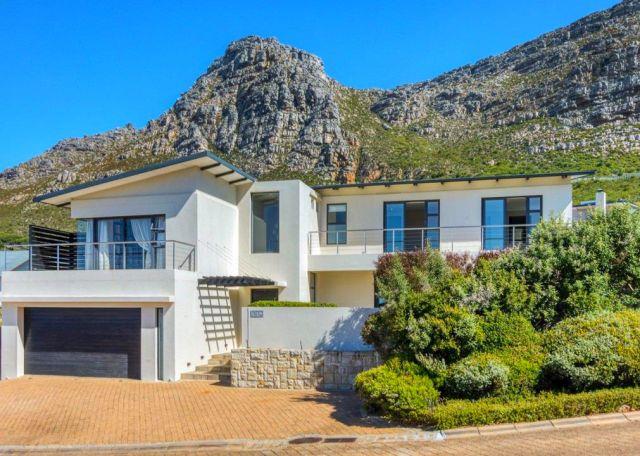 This five-bedroom, five-and-a-half bathroom home in Stonehurst Mountain Estate offers a sunny patio and salt-chlorinated pool. It is selling for R9.35 million – click here to view.
Popular estates in this area include Steenberg Golf estate, Stonehurst Mountain Estate, Silvertree Estate and the exclusive Silwersteen and, depending on where (and what) you buy, prices can range from R6.9 million (four-bedroom house in Silvertree) to upwards of R20 million for a luxury home in Steenberg Golf Estate.
Excerpt from Property24